A new workshop at Happylab Berlin!
Experimental & Sentimental - Jewelry x 3D Printing (Workshop will be held in German!)
Saturday, 03.06.2023, 1 pm - 5 pm ar Happylab Berlin Click here to register!
You've been looking for a way to immortalize your ProCreate letterings, personal handwriting, hand-painted patterns or geometric figures in precious metal for ages? You love jewelry and blacksmithing, but you are not a goldsmith?
In this workshop you can finally immortalize your jewelry ideas and do something good for yourself at the same time. What could be better than setting aside a few creative hours for yourself? All right, reads well. And how do we do that?
In a small group we'll have a nice Saturday afternoon with the free online tool TinkerCAD. You don't need any previous knowledge, just your laptop or tablet with a possible internet connection. In TinkerCAD we will experiment with shapes and create your pendant. And if the ideas don't work right away: There are also prefabricated or customized shapes from Maria for you.
In the workshop you can decide if you want to have the pendant made or if you prefer to experiment further. The extra charge is about 50 - 100€ per pendant (depending on material, final size and effort) with gold plated silver chain included. Your choice of materials: gold plated brass, highly polished silver, gold plated silver or nylon (multi or single color).
Five weeks later you will receive your self-designed piece of jewelry and can proudly present the pendant to your family.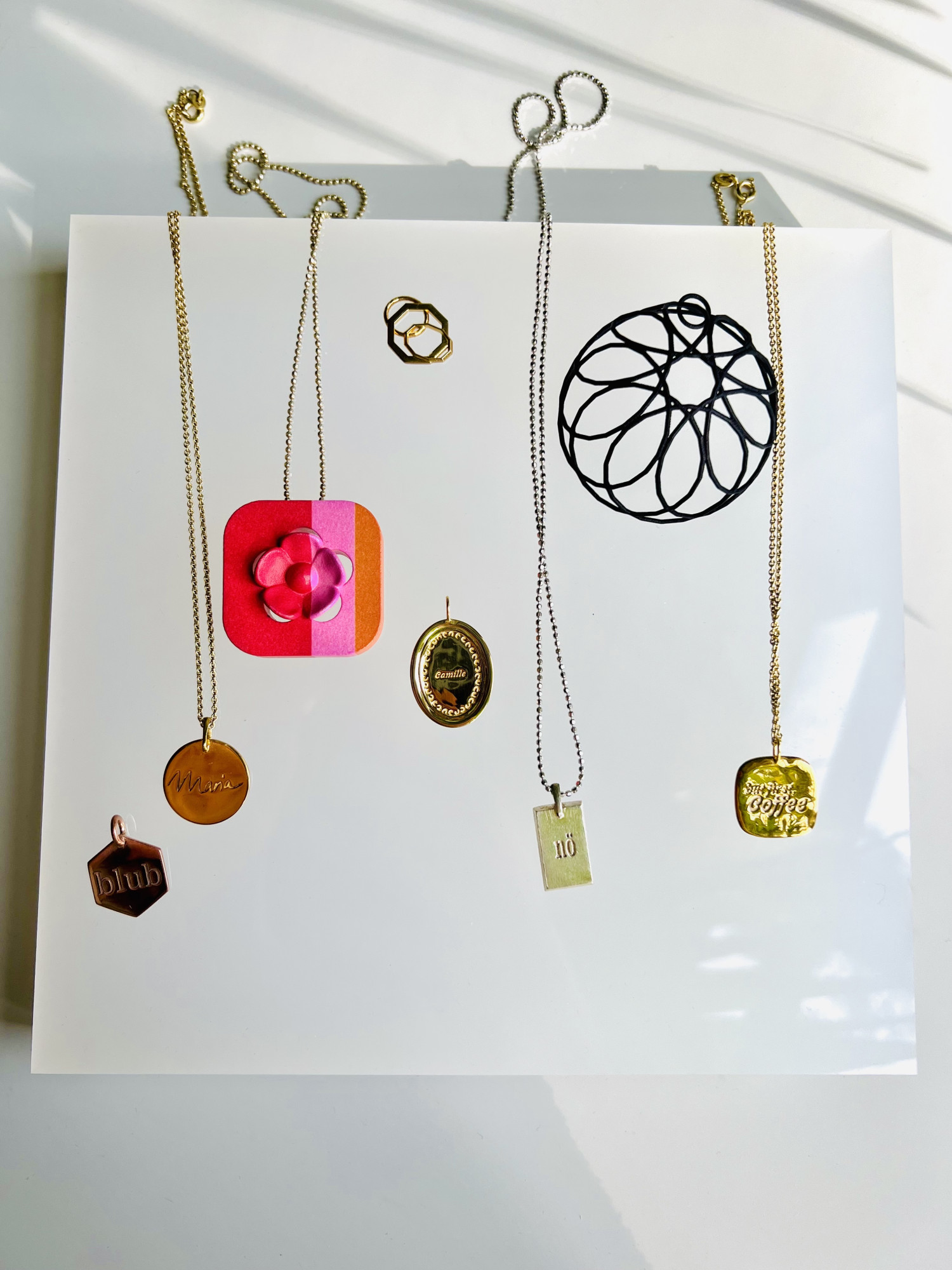 So bring your willingness to experiment and we'll create something beautiful for eternity.
P.S.: If possible, organize your accompanying materials before the workshop. Engraving data, such as your grandma's handwritten note, your own letterings, as PDF or as SVG. This way you have more time and peace for your design.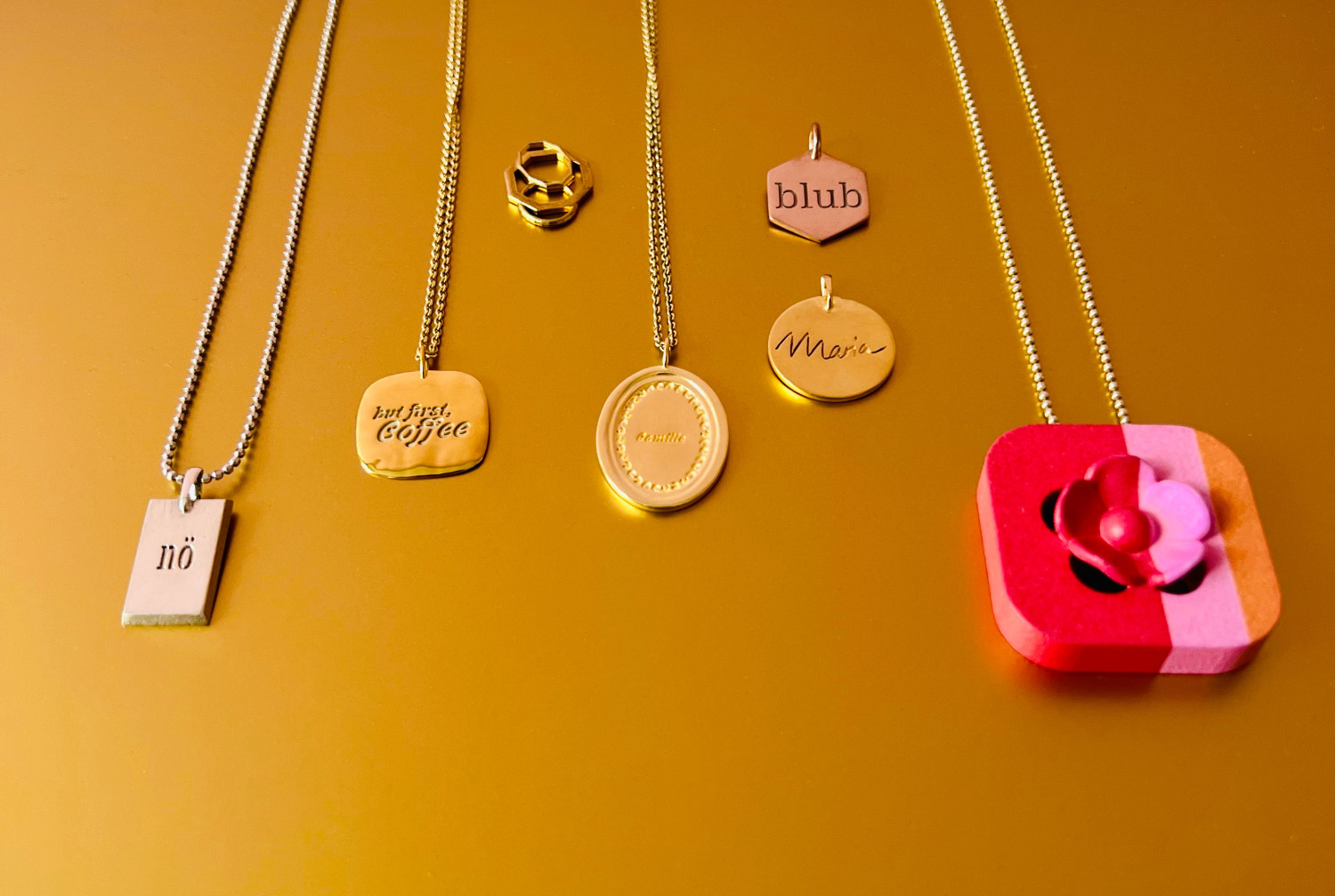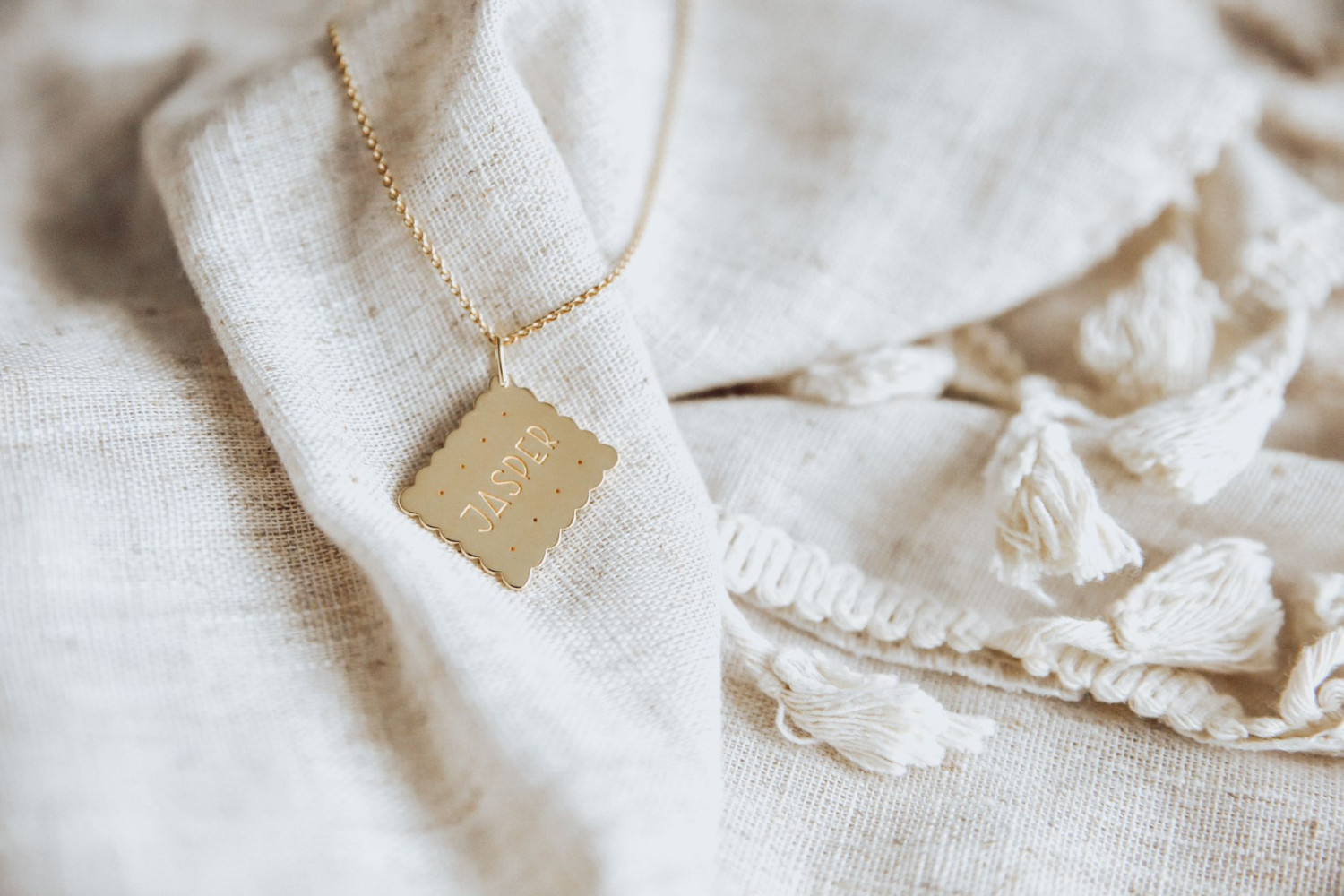 ---
Workshophost: Maria Michael
Hi, I am Maria. Jewelry is my "love language" and I've been a magpie my whole life. It was only after studying fashion design that I really realized this. After I tried to realize my jewelry ideas in a goldsmithing course, I realized how long it would take to reproduce exactly the ideas I had in my heart. I realized: so I will become a goldsmith not within 6 months, but 5-10 years.
Fortunately, at that time, in 2016, I found access to 3D printing. Since then, I design my jewelry in 3D programs and use any kind of 3D printing to realize them. For several years I worked at Formlabs, a 3D printer producer, and through my position in production I am familiar with resin and nylon powder printing as well as their further processing into products like jewelry.