There's a lot going on at Happylab Vienna right now! With our move to the new Happylab location and our official opening, we've reached a major milestone: Since the end of March 2021, our equipment has been available to you in our new, large makerspace on over 900 m2. Many new machines have moved into Schönngasse with us and we are currently working hard to put our new wood and metal workshops into operation for you.
But the expansion of our machine park is only one part of our project with the resounding name "Happylab Innovation Cluster", which will be supported over the next four years by the Federal Ministry for Digital and Economic Affairs, FFG and the Vienna Business Agency. The project has been conceptualised by us over several years and we are very much looking forward to implementing our plans over the next few years. What are the ideas, goals and measures behind it? We want to show you in this blog post!
How it started...
The maker scene has been our field of activity for quite a while. Our story begins in 2004. At that time, Karim and I were working on our own research projects, specifically on a fully automated sailing boat (Roboat) which, among other things, researched the porpoise population in the Baltic Sea, which is threatened with extinction.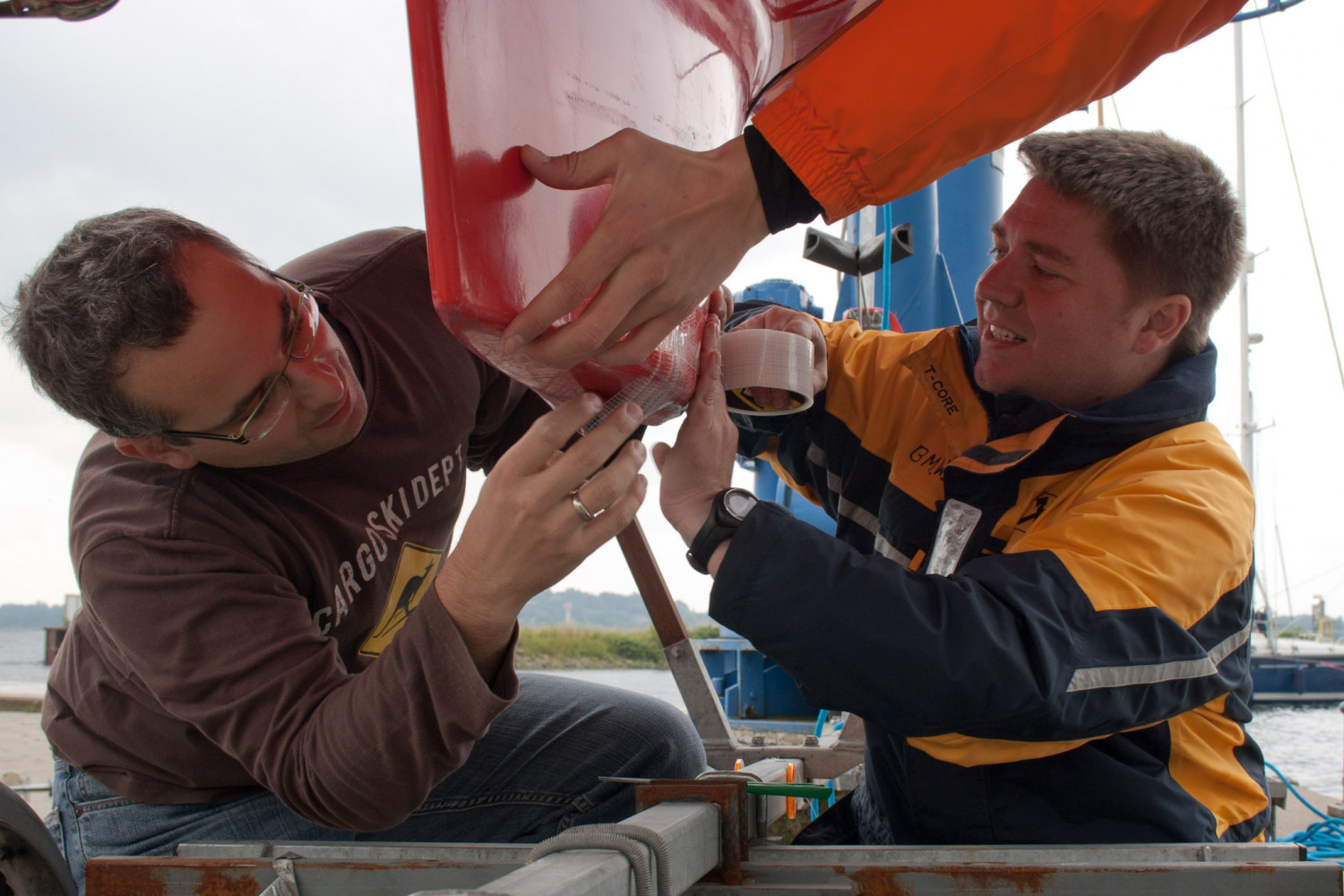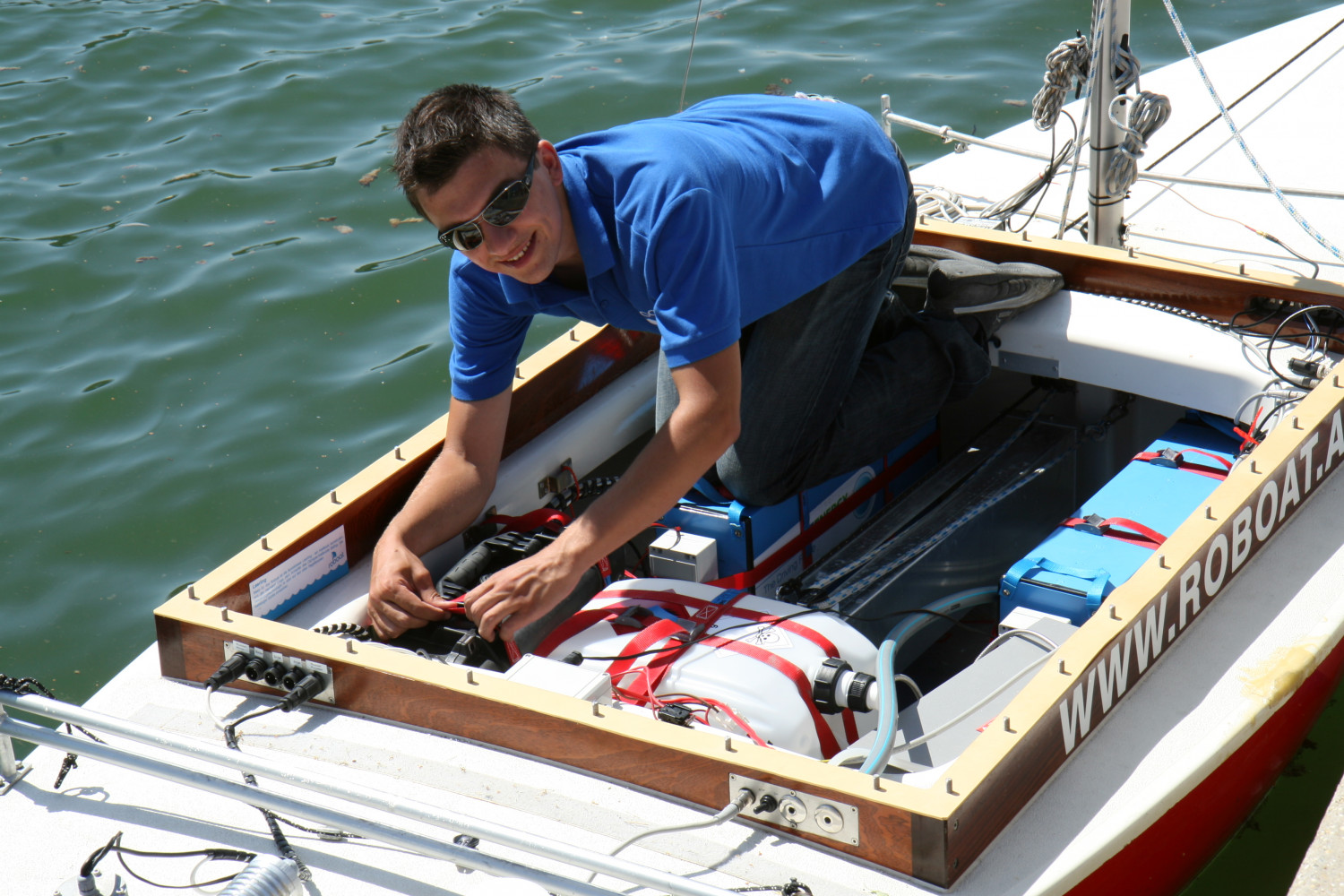 At that time, we needed computer-controlled manufacturing machines for our projects, which then were not accessible to us anywhere in Austria. So we gradually acquired our own equipment - first a small milling machine and electronic tools, later a laser cutter. It didn't take long before people from completely different areas got in touch with us with their own ideas and wanted to use the machines for their projects. The idea quickly came up to make our own small workshop accessible to the public and also give other people the opportunity to realize their ideas with CNC milling machines, laser cutters & co.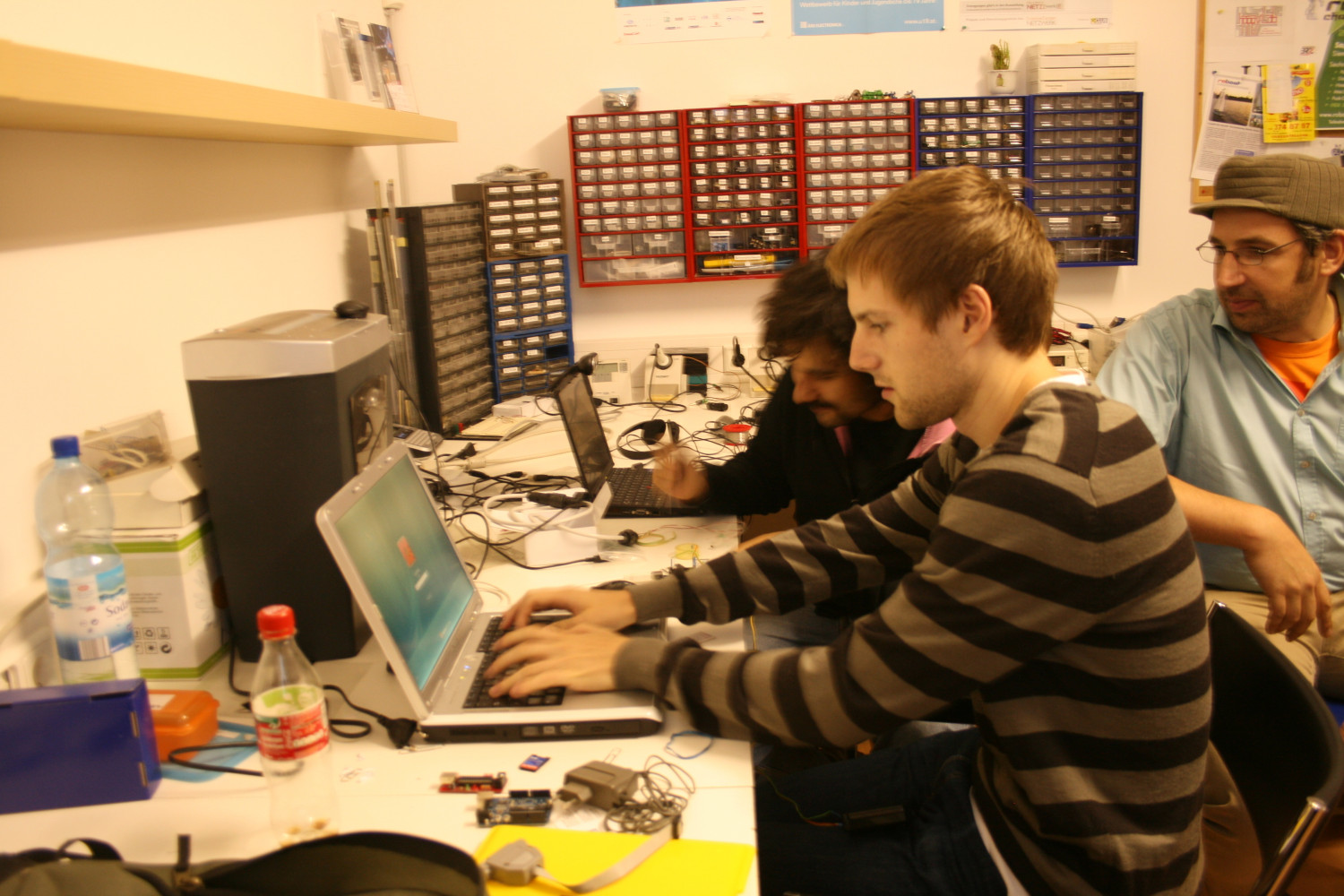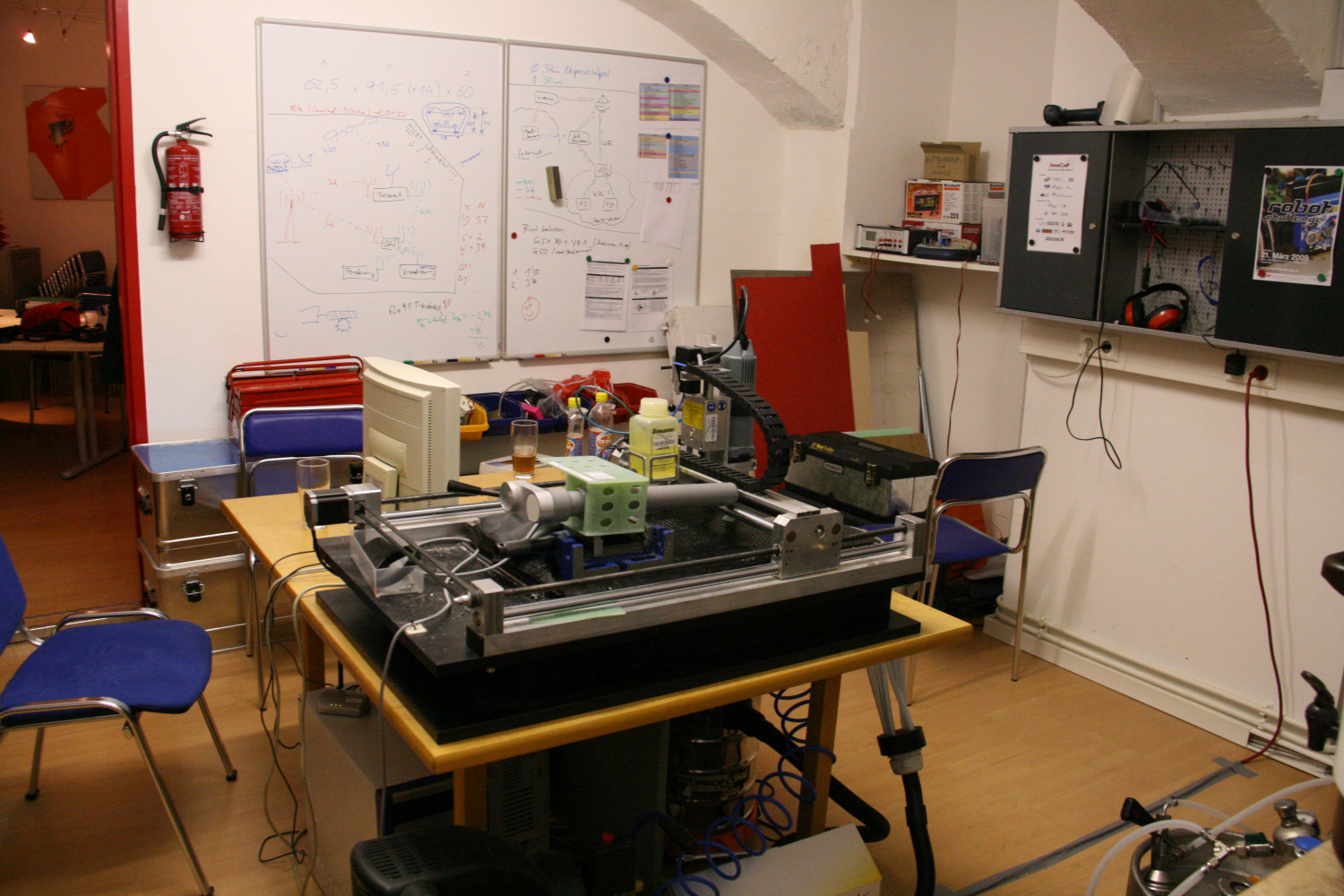 Without knowing it, we founded one of Europe's first makerspaces. The first Happylab opened its doors to the public on October 7, 2006 in a cellar in the 20th district. Since then, our community has grown and a few years later, in November 2010, we moved our makerspace to a new, larger location in the 2nd district. Happylab became the first focal point for hobbyists who want to implement their projects with 3D printers, laser cutters, etc., but also for start-ups who want to work on product ideas and build their first prototypes.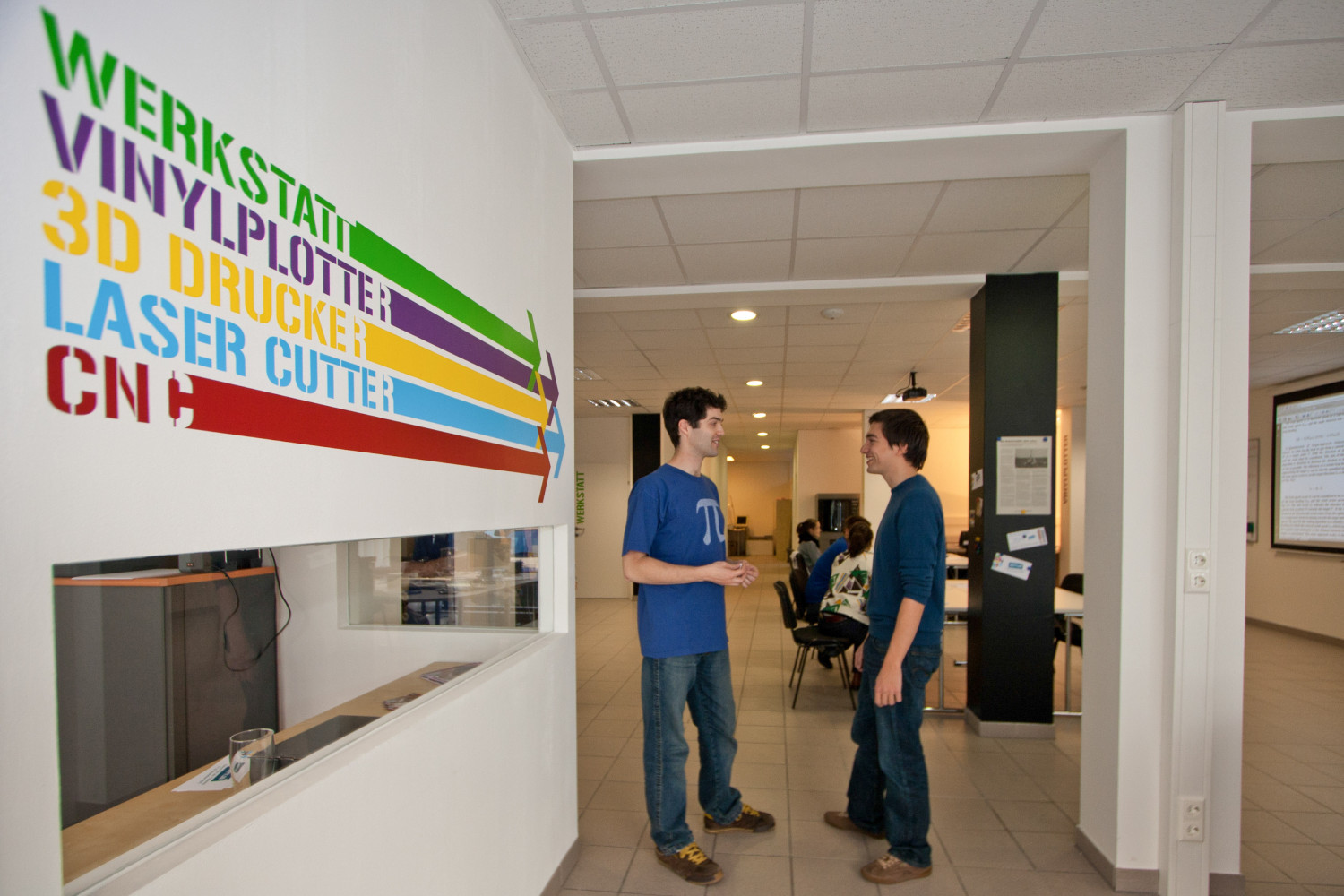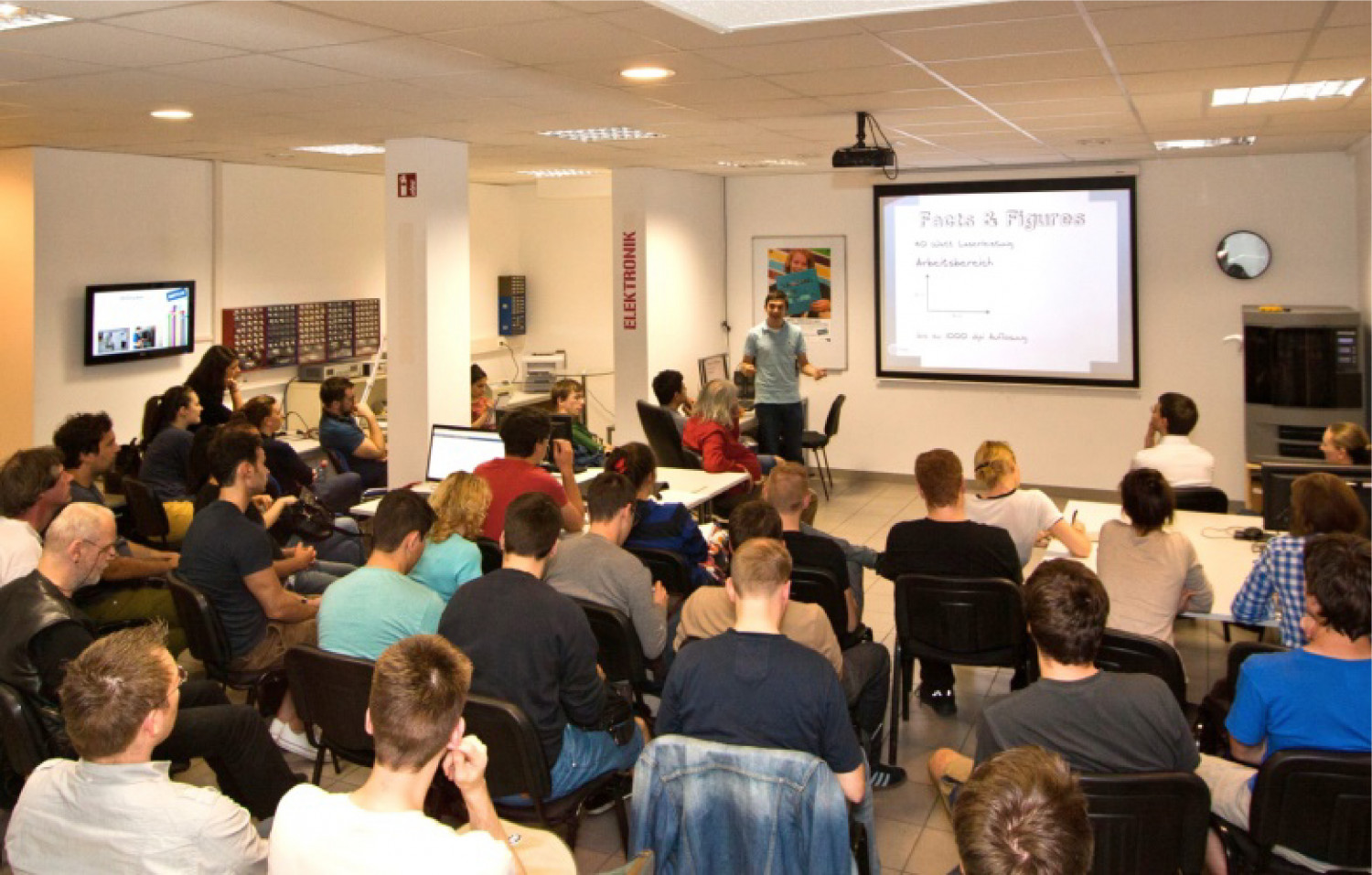 Maker to Market: the Maker scene is evolving
Since our beginnings in 2004, of course, a lot has changed in the maker scene. We follow these developments continuously and are in constant contact with our colleagues in the international maker scene. In recent years, many experts have observed a trend towards professionalization in makerspaces ("maker to market"): More and more makers are thinking of setting up their own ideas for themselves. in her study as part of Make Munich 2016, Prof. Anne Bergner came to this conclusion (see graphic). In recent year, one or the other success story has already started at Happylab. One of the many exciting projects to be mentioned here is the WADI, a device for disinfecting drinking water using UV radiation, of which the first prototype was developed by the HELIOZ founding team at Happylab.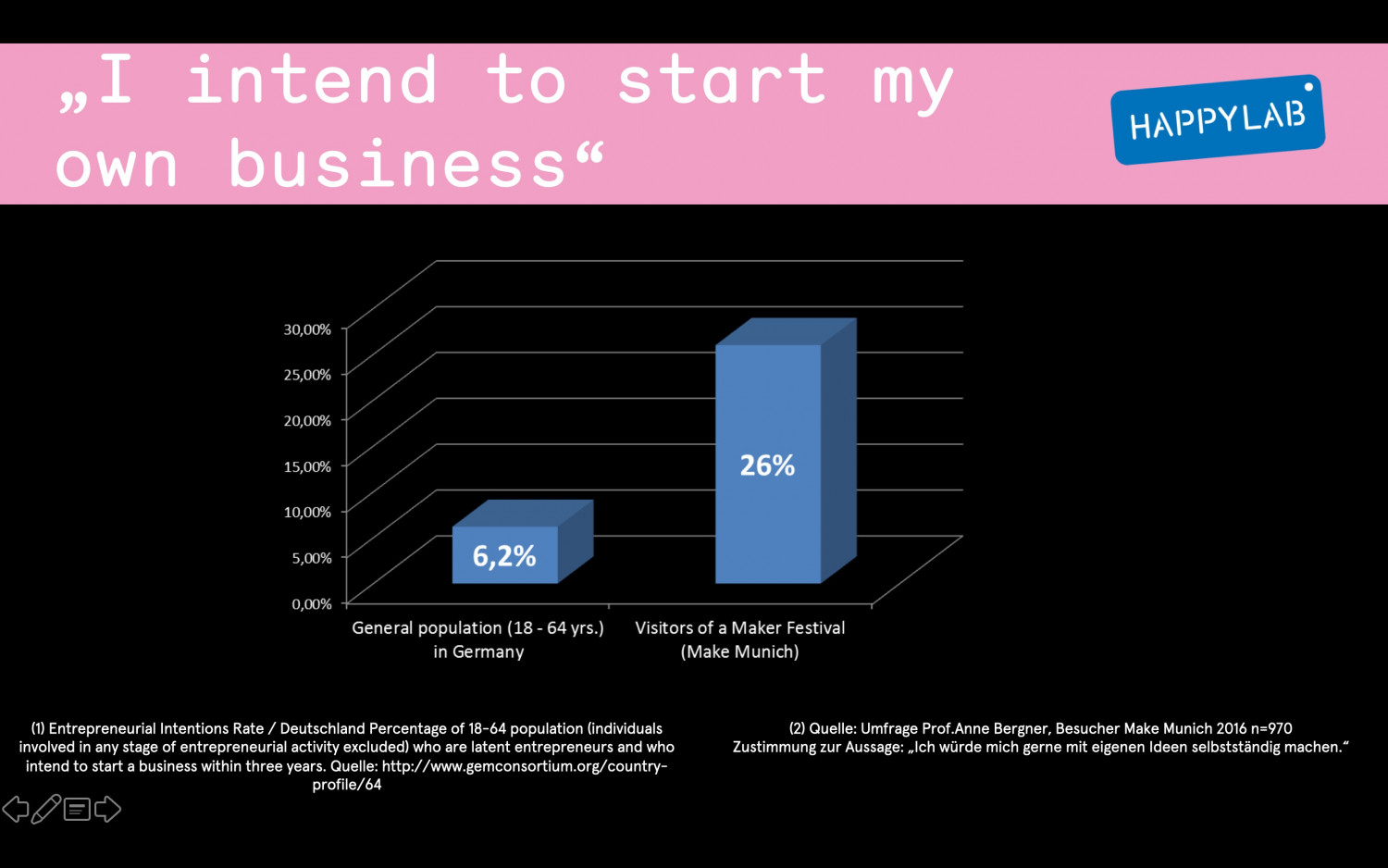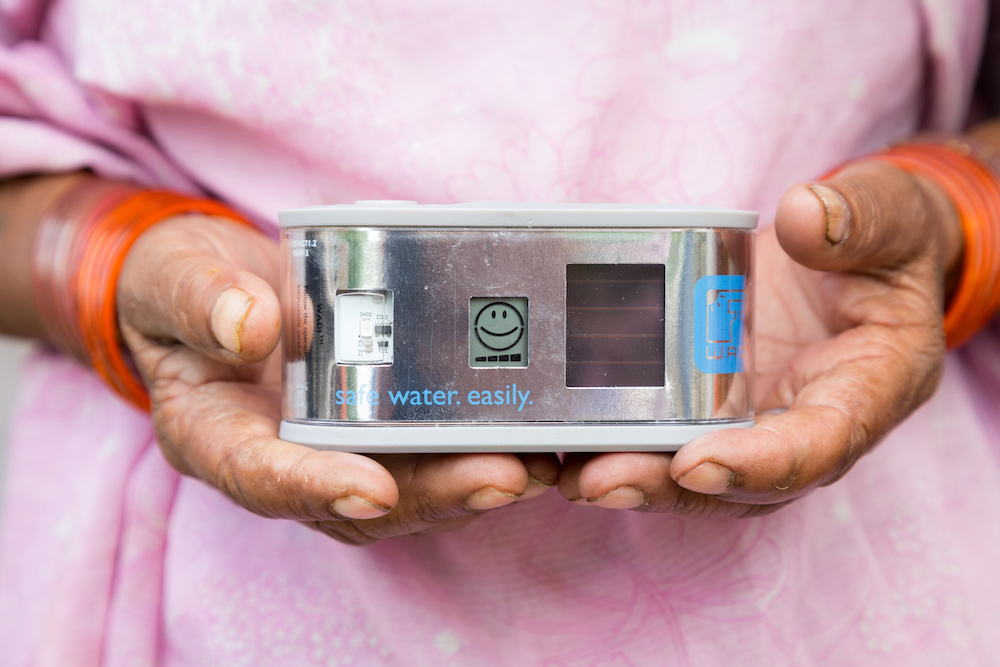 We see this development as a great innovation potential for society. In the future, we want to help bring a lot more - even crazy - ideas to life. At the same time, we have noticed in recent years that there is a large gap in the existing infrastructure of makerspaces and open workshops regarding opportunities for professionalization. At a certain level of professionalism, users quickly reach their limits in existing makerspaces. The lack of access to more professional equipment and the lack of advice on business issues are often given to us as reasons why users do not pursue their projects.
In a study in summer 2019, our assumption was confirmed: in the existing infrastructure in Vienna and the surrounding area many makers miss professional equipment for metal and woodworking, further advisory services on business matters and a co-working space with a direct connection to a prototyping workshop. We want to close this gap with the "Happylab Innovation Cluster".
the "Happylab onion"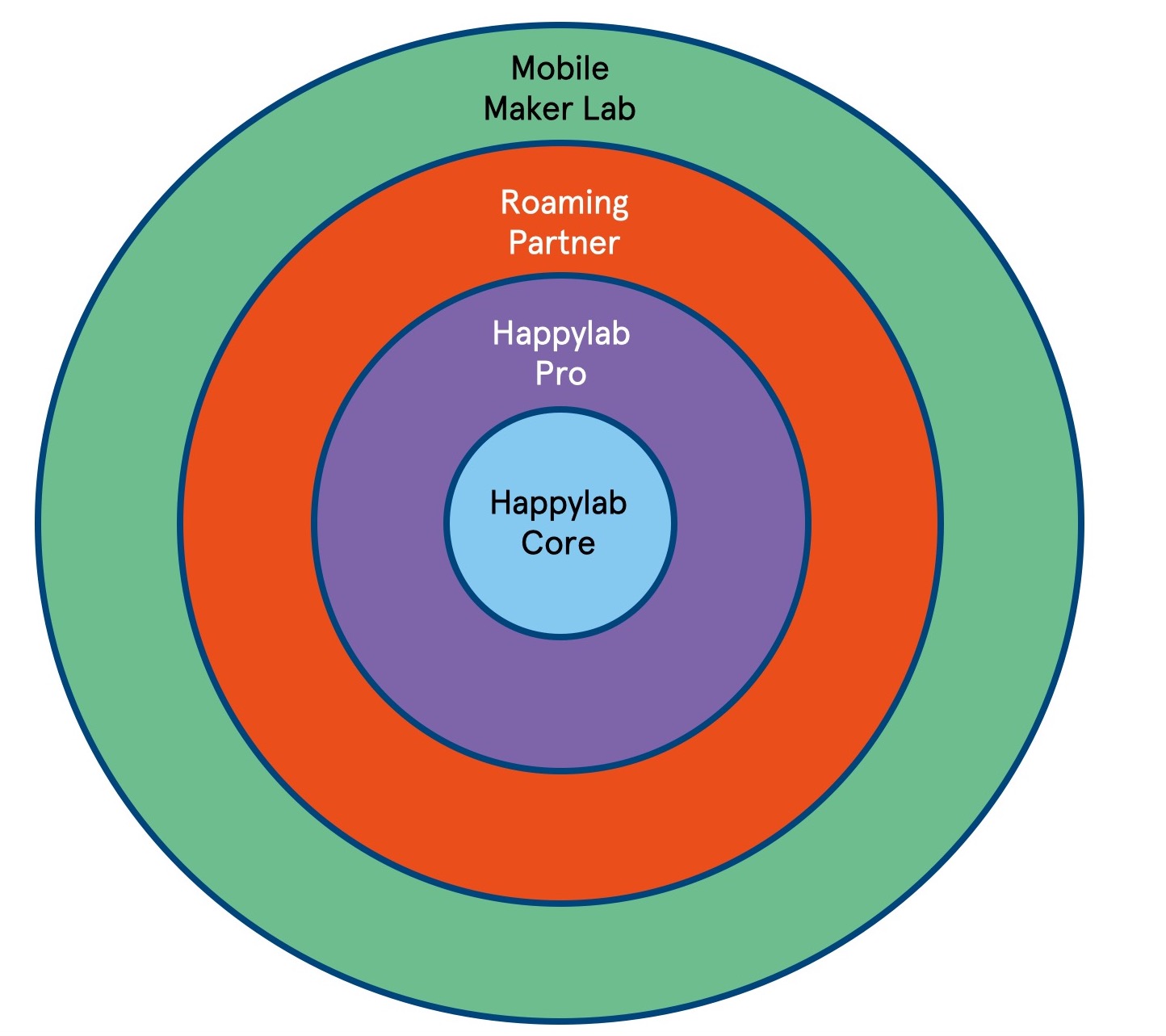 Based on the results of our survey, in which around 400 makers from the community took part, we designed the expansion of our offer and were successful with our project in the "Innovation workshops" tender by the Austrian Research Promotion Agency (FFG). Our goal is to create a new infrastructure with the "Happylab Innovation Cluster", which enables the seamless transition from entry into the maker scene via the founding stage to industrial production ("Maker Pro").
The expansion of our range can best be explained using an onion model:
Happylab Core: The core of our offer is and remains the low-threshold access to digital manufacturing machines. A basic set of 3D printers, laser cutters & Co. offers the necessary infrastructure to implement projects yourself. In regular training courses, we impart the necessary know-how to make it easier for people without prior knowledge to enter the makerspace. Our 24/7 access enables users to work flexibly on their projects.
Happylab Pro: Based on "Happylab Core", our makerspace is expanded with professional equipment (e.g. in the areas of wood and metal processing, finishing). Many machines have already arrived at Happylab and are currently being tested by us in order to be able to put them into operation for you as soon as possible. We are also developing safety and training concepts. The new machines make product development, prototyping and small series production possible under one roof. An integrated co-working space, which is expected to open in September 2021, offers a workshop, community and office in one single location. And through an expansion of our workshop and consulting services (e.g. regarding certification, sourcing and design for manufacturing) founders are supported and strengthened in their development process. With this new offer, in addition to our previous offer, we can give makers who are about to professionalize and start-ups a good support in developing their ideas.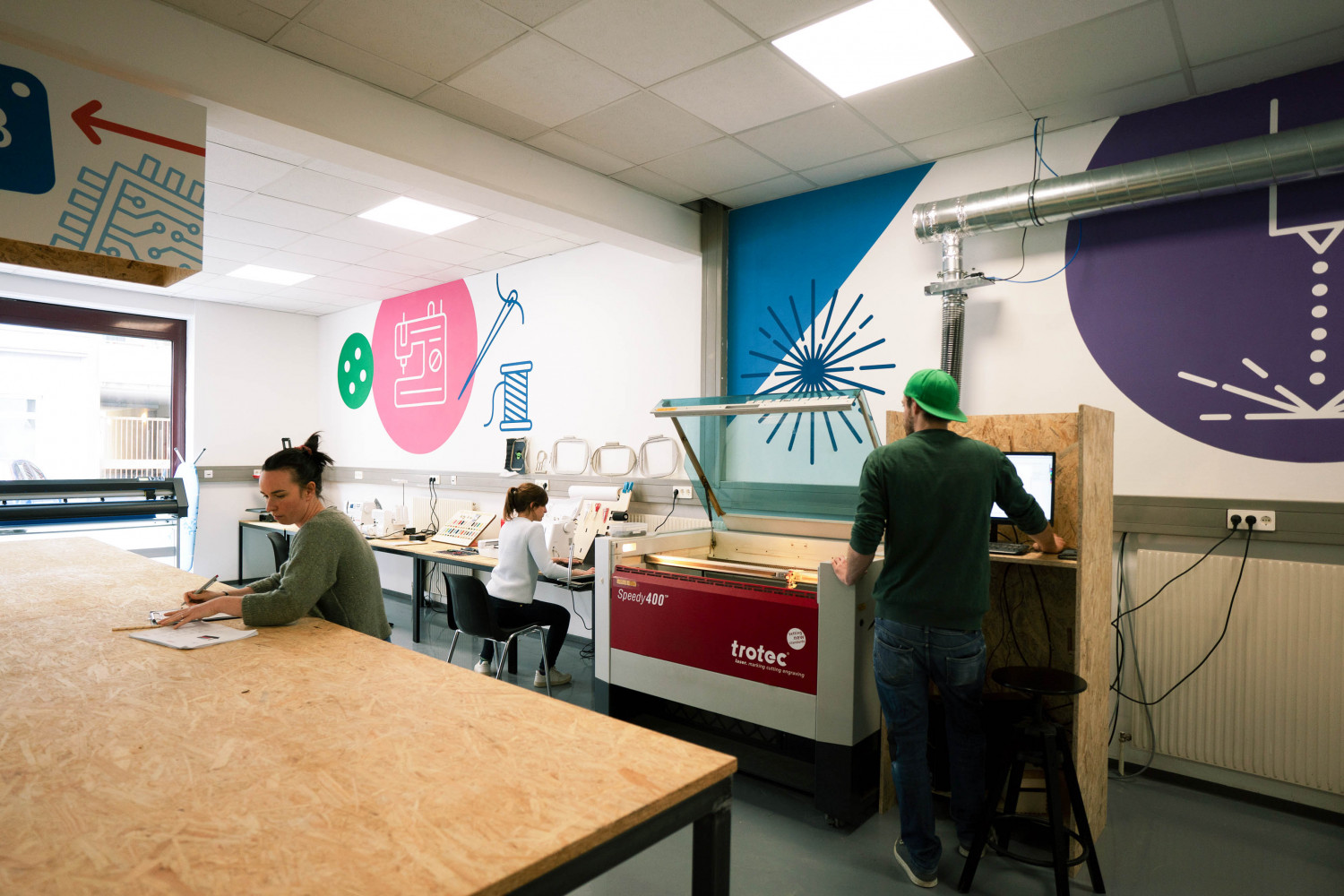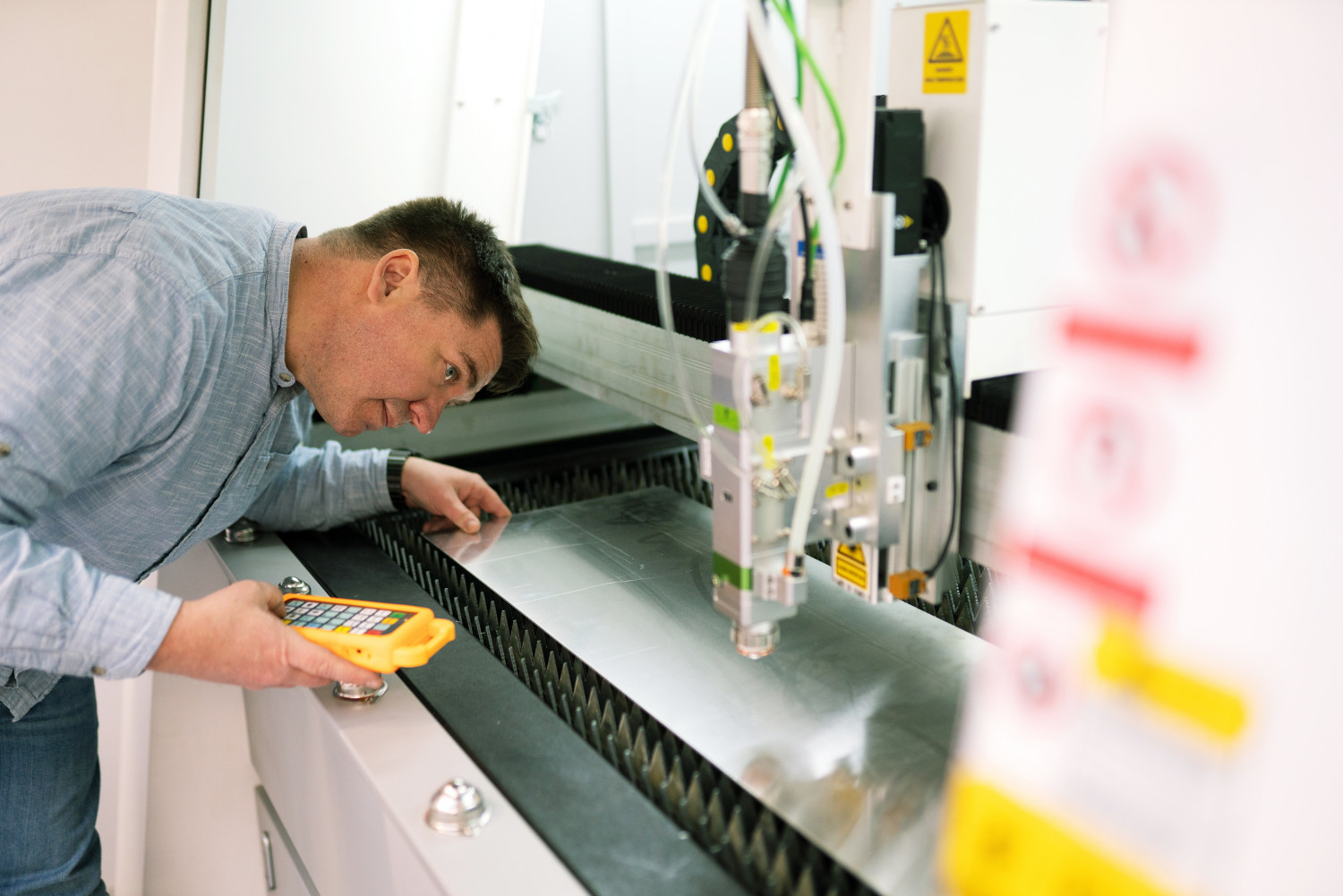 Cluster partners: No matter how much space we'd have, we could never fit all the interesting machines and services at Happylab. There are many great companies that are experts in their highly specialized segment. We do not want to compete with these providers, but rather use synergies with existing offers. Our members get uncomplicated access to many other offers through our cooperations with our cluster partners. Thanks to a cooperation with Austrian Standards, for example, it is now possible to access norms and standards free of charge from the workstations at Happylab. We are currently negotiating discounts for our members with many companies in the wood and metal sector. Our list of cluster partners will be online soon and will be expanded gradually.
Outreach to educational institutions: In order to anchor the use of new technologies sustainably in society, it is important to get educational institutions on board. We want to achieve this goal through mobile interventions ("Mobile Maker Lab"), training and further education of educators and the establishment of makerspaces in schools ("Makerspace @ School"). Young generations should develop technological skills and be prepared for digitized working environments. In the coming years, we will therefore also implement projects together with schools and institutions in the field of open youth work.
Target groups: who is the new happylab for?
With all these new offers, the question may arises as to which target groups Happylab will be aimed at in the future. It's of great importance to us to be an open workshop for EVERYONE who wants to tinker with ideas and implement projects. The expansion of our range will not change that.
Makers and tinkerers will find a low-threshold entry into the maker scene at Happylab and can implement their hobby projects and small series in our makerspace
Tech start-ups & SMEs are supported by specific advisory services in their founding process and can use professional machines as well as our in-house co-working space for prototyping and small series production of their products.
The regional economy is integrated into our project through cooperations. We use synergies with existing providers to make a wide range of offers available to our users.
We reach the educational sector through mobile interventions in schools and open youth work. We want to anchor digital manufacturing sustainably in schools and teaching.
The entry barriers for women are to be broken down through gender-sensitive workshop formats and the presence of female role models. We want to reduce the gender gap in the maker scene and get more girls and women interested in making.
One thing is already for sure: We will definitely not be bored in the near future! We are tackling the new challenges full of energy and look forward to seeing you join us on this path. If you have any questions about our project, feedback or cooperation requests, please send us an email to wien@happylab.at.
Makers gonna make!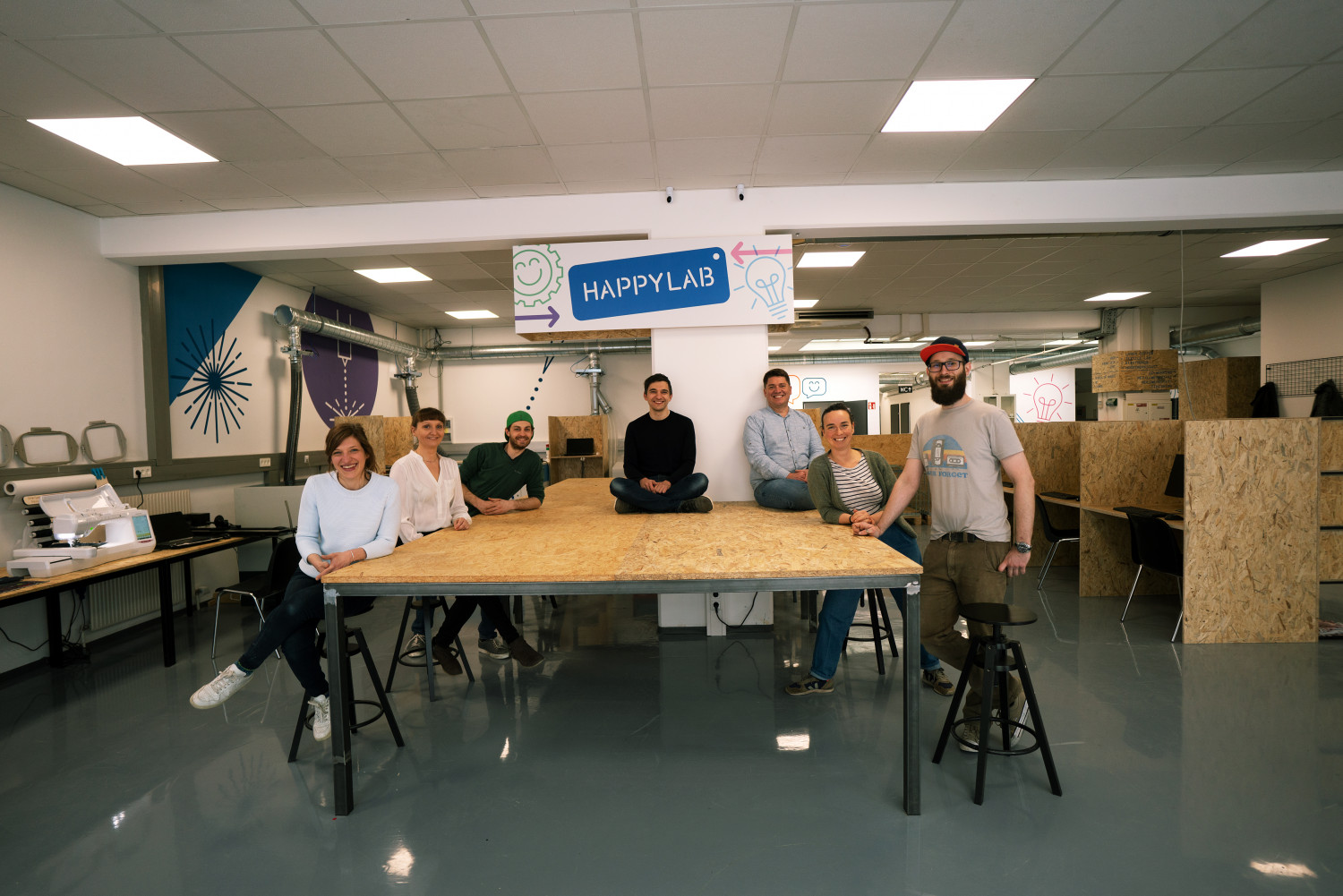 Happylab Innovation Cluster is funded by