Do it yourself with 3D printing, electronics & textile design - this is the motto for our summer camps for kids aged 8 - 12 that will take place in July 2022 at Happylab Wien!
In July 2022 we'll start our new holiday program for kids! Children from the age of 8 to 12 will get to know Happylab and all its machines in our do-it-yourself summer camps and become real makers themselves. Every day a new project is tackled and we will screw, soldered, plot and tinker together.
The holiday camps will take place from July 18 - 22 & July 25 - 29, 2022 at Happylab Wien and include holiday care including workshops, leisure activities and meals.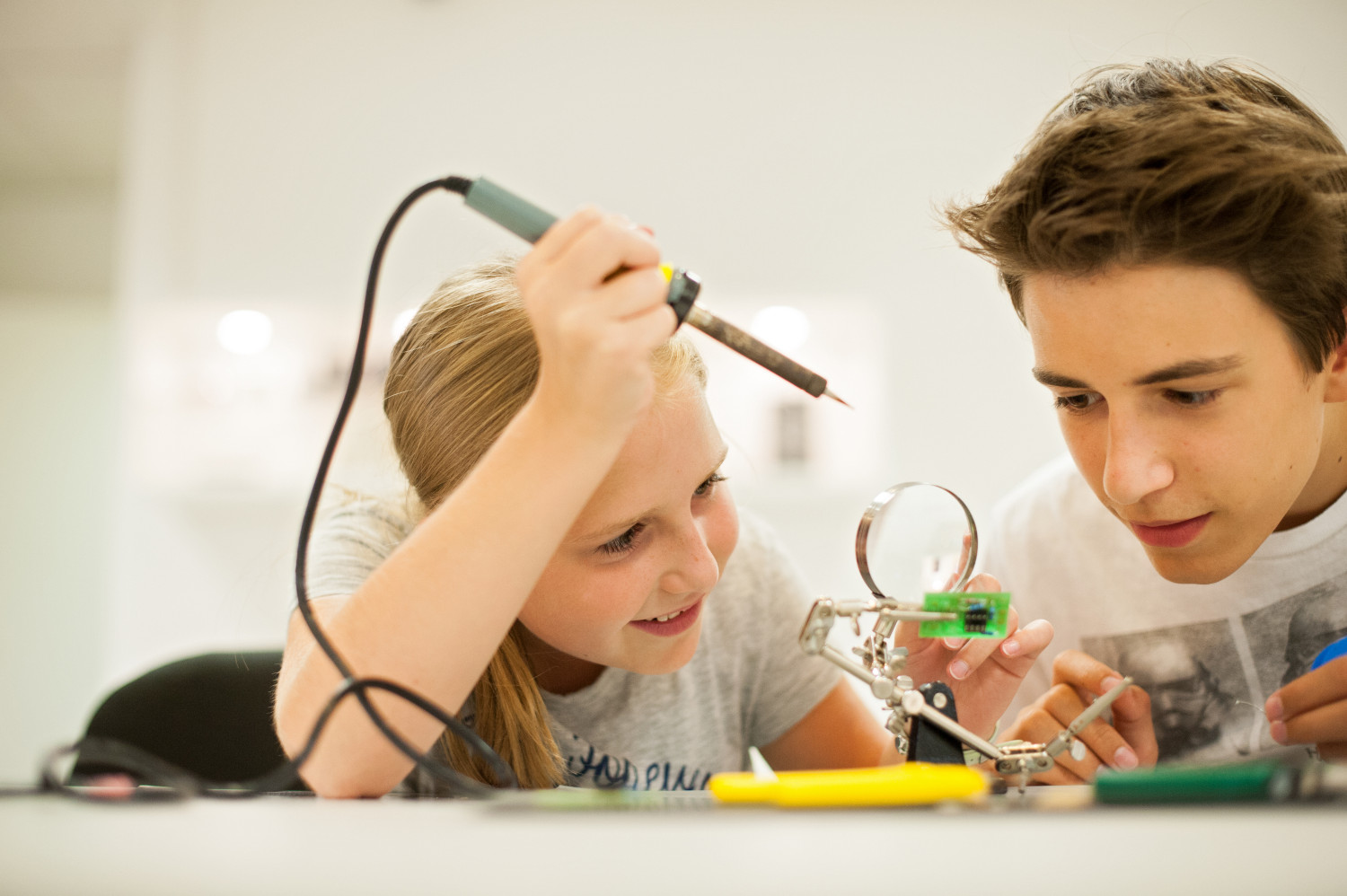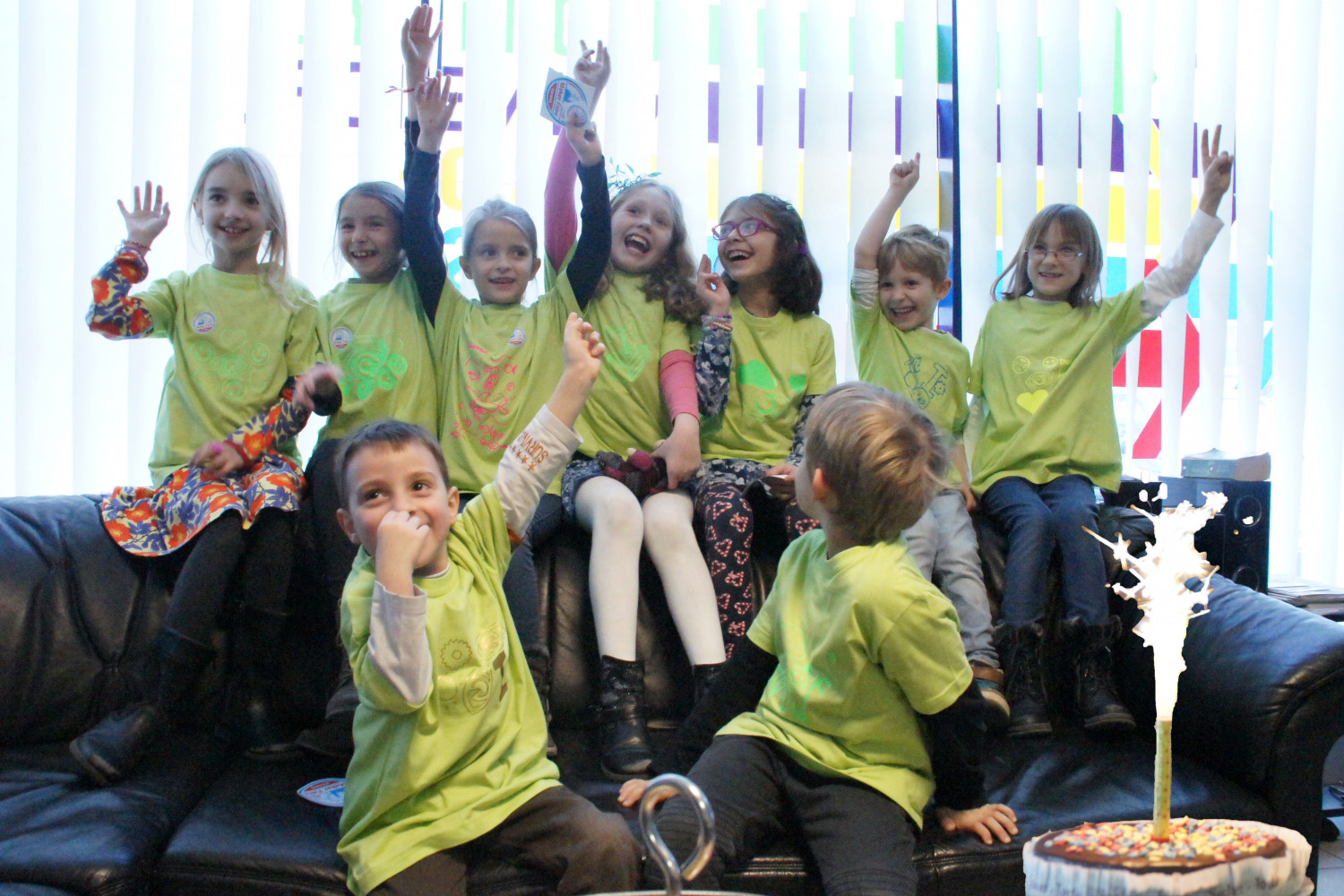 Our Program:
Nerdy Derby: We'll start the summer camp with our Nerdy Derby - the car race for makers and everyone who wants to become one. The children build their own racing car and send it into the race on our 8 m long track, CNC-milled at Happylab.
Drawdio - music from the pencil: In just a few steps, the children can build their own electronic musical instrument using a normal pencil and a few electronic components.
Textile design - make your own t-shirt: With the cutting plotter and heat press, the children put their self-designed motifs on t-shirts. Creativity knows no limits!
Light Up Badges & Masks: Children experiment with conductive thread, battery, conductive tape and LEDs to make fabric glow.
Do-It-Yourself chocolate moulds: At the end of the summer camp, the children create chocolate molds on the thermoforming machine and pour their individual chocolate bars.
In the afternoon it's off to the park, to the museum or to a fun park - depending on the mood and the weather. The price (370 € per participant and week) includes all materials for the workshops as well as meals (hot lunch and snack).